Wattbike Nucleus
Born from the Wattbike/Pro Trainer, the Wattbike Nucleus features a high-definition performance touchscreen. The performance touchscreen includes workouts, plans, tests and the brand new interval builder allowing riders to create the ultimate personalised workout.
The wide-ranging Wattbike Nucleus resistance is suitable for all gym users and maintains Wattbike's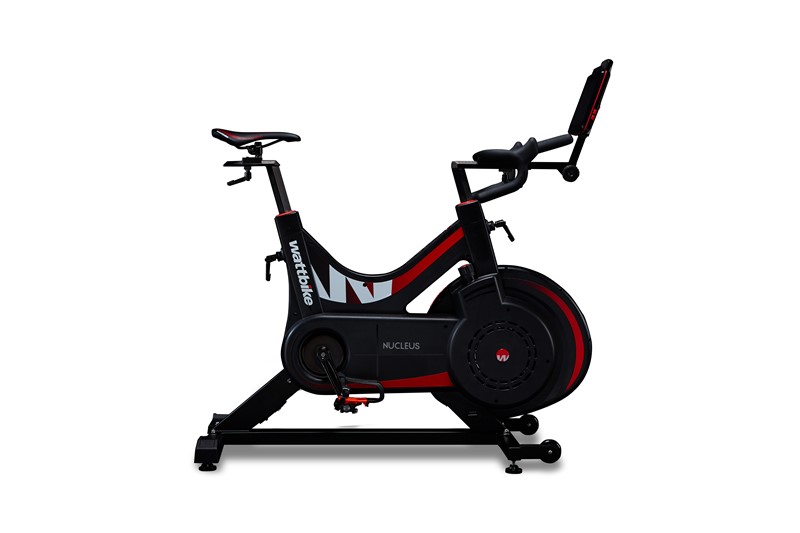 unrivalled accuracy and real ride feel. The updated magnetic brake also provides a more linear and predictable resistance for riders - and features a user friendly click controller for the user's preferred resistance every time. Fire up the gym floor for cyclists, gym goers and health and fitness fans with the Wattbike Nucleus.
The brand new tablet-based touchscreen elevates the cycling experience by delivering incredibly accurate performance feedback. It includes workouts, tests, and Wattbike's brand new interval builder.
In terms of the riding experience, Wattbike's unique and iconic technology replicates the resistance and sensation of riding on the road delivering the most authentic ride feel available. This means all of the effort you put in indoors easily translates out onto the road or into your chosen sporting codes.
Wattbike's Pedalling Effectiveness Score is a unique technique analysis tool. Building on the industry defining Polar View, PES provides riders with a colour coded display and numerical score. Previously only available via smartphone and tablet on the Hub app, you can now find it right in the touchscreen of the Wattbike Nucleus.
The Nucleus measures more than 40+ metrics from your ride and displays them live on screen and in the Wattbike Hub. It will also simultaenously push the correct data into favourite third party apps like Zwift. Wattbike Nucleus connects via ANT+, FTMS and BLE. It's also Kinomap compatible.
Price - $5,950 NZ excluding GST and delivery charges.

Included:
Wattbike Nucleus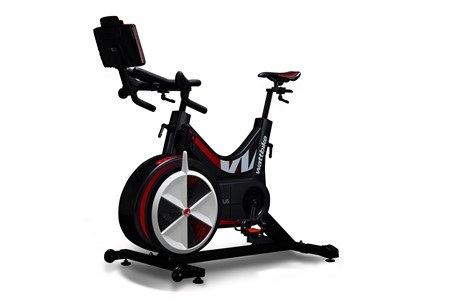 Bluetooth, ANT enabled colour tablet with latest firmware
Wattbike tool kit
Data cable to connect to lap top
User manual
Road shoe and Mountain Bike shoe attachments
Three way pedal
Comfort saddle
Standard length handlebar and saddle stems
Two year warranty