The most advanced commercial grade smart bike available today and the only one with an integrated monitor.
With groundbreaking design and cutting edge technology, the Wattbike Atom X smart bike boasts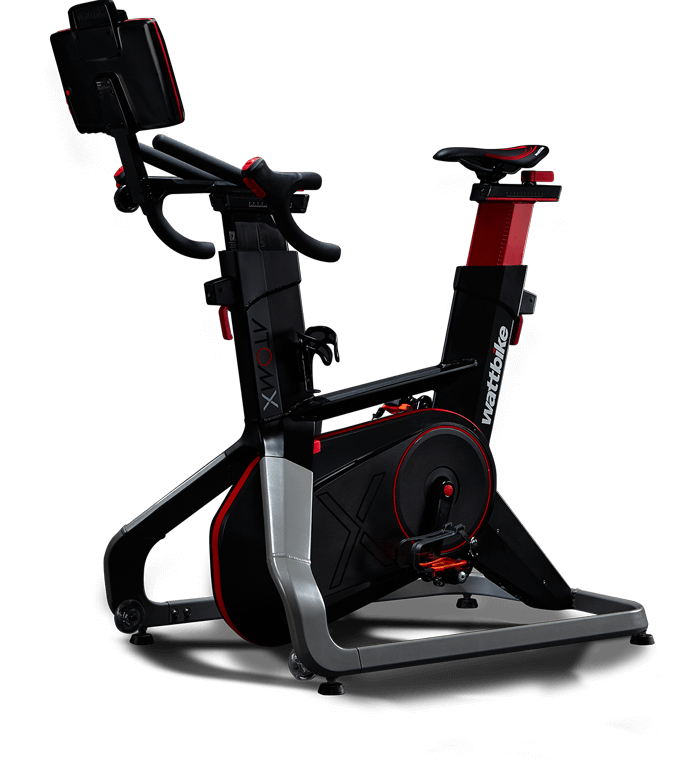 Wattbike's feature-filled high-definition touchscreen for a range of workouts and challenges and integrated digital shifters for the most realistic ride.
The integrated shifters allow users to switch seamlessly between ergo and gear mode.
All new Climb Mode allows riders to tackle bucket-list climbs from around the world. The AtomX's smart resistance changes automatically to precisely map the gradient of the virtual ride, so taking on a legendary climb is exactly as tough as it should be. The Atom X is also the ultimate partner for your adventures in third party social cycling apps like Zwift and FulGaz.
Bring your riding experience to life with the AtomX - the most advanced smart bike ever created.
Price - $6,950 NZ excluding GST and delivery charges.
Included:
Wattbike Atom X
Bluetooth, ANT enabled colour tablet with latest firmware
Wattbike tool kit
User manual
Road shoe and Mountain Bike shoe attachments
Three way pedal
Comfort saddle
Standard length handlebar and saddle stems
Two year warranty